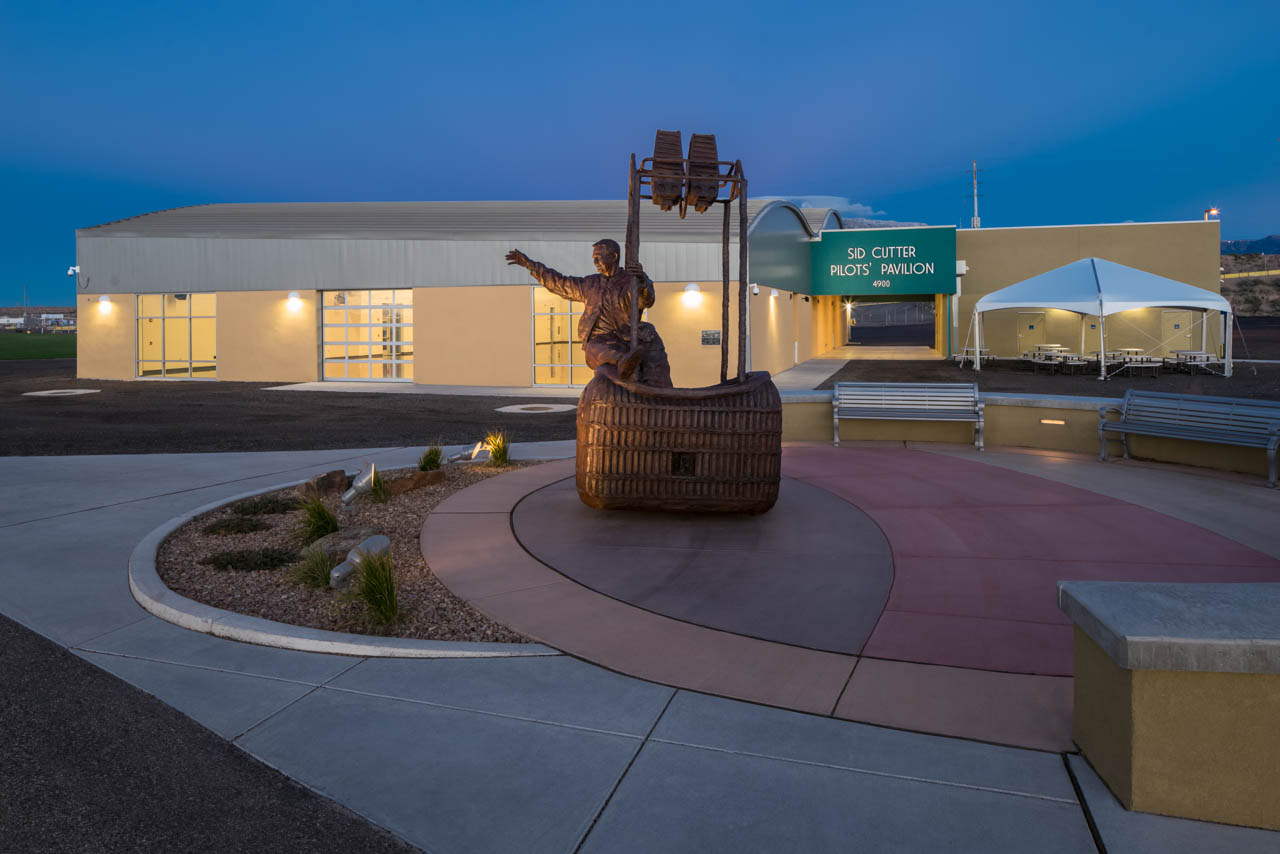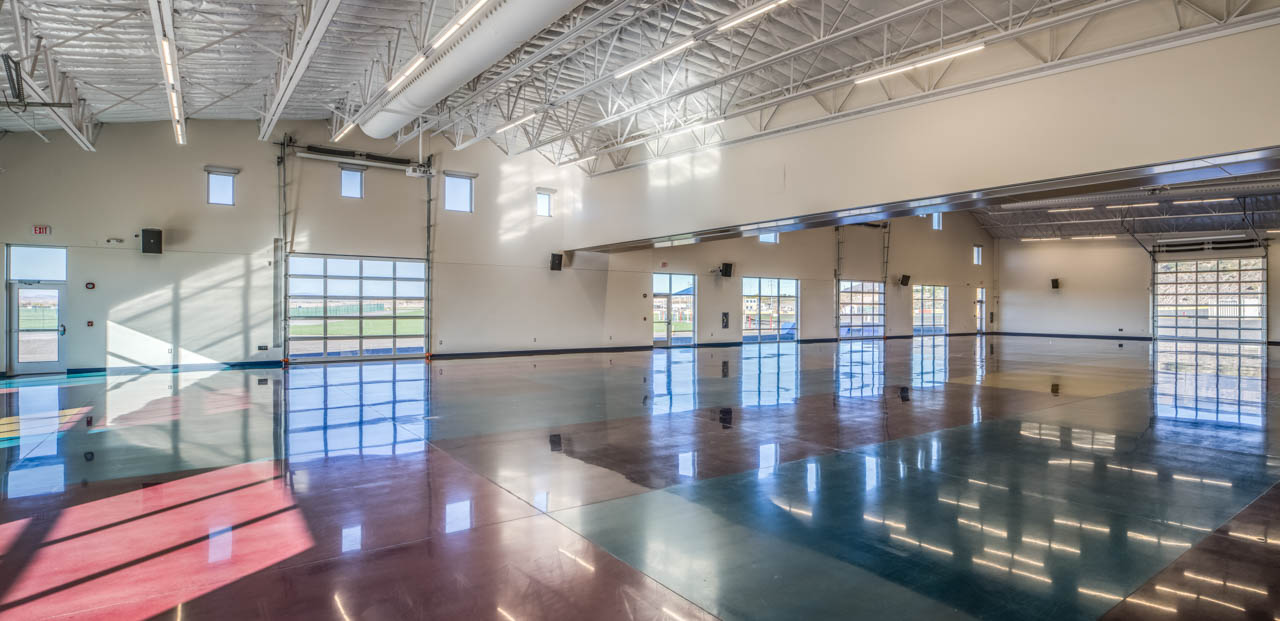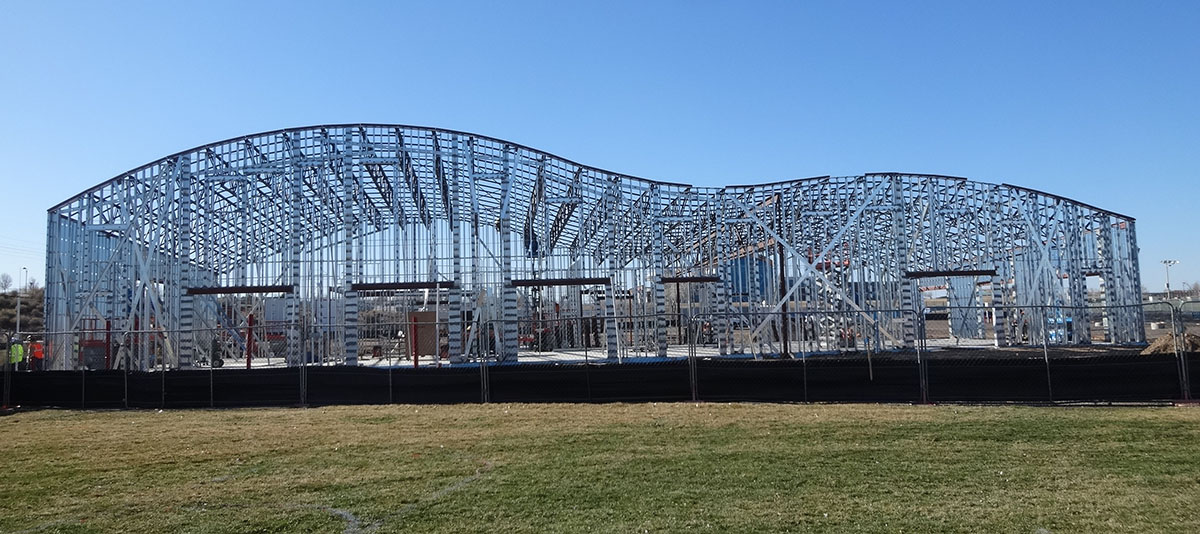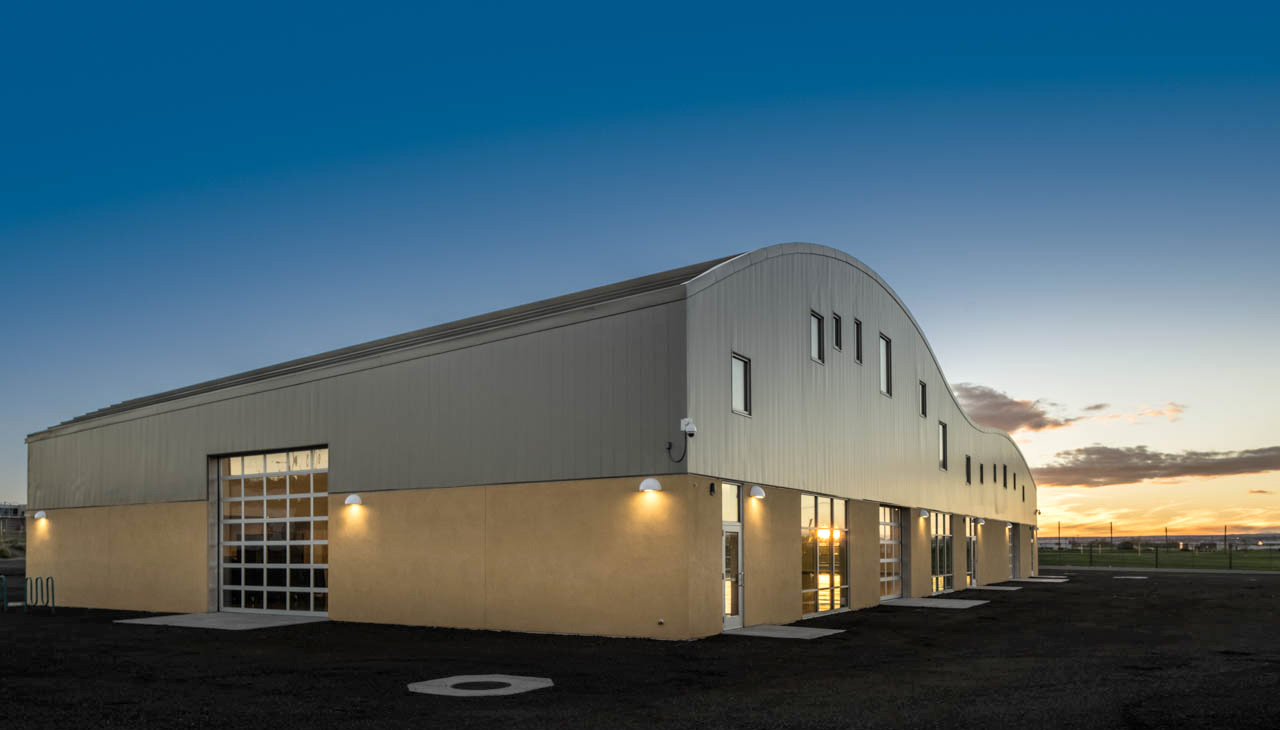 Sid Cutter Pilots' Pavilion at Balloon Fiesta Park
Location: Albuquerque, New Mexico
Project Info: 12,000 GSF Multi-Purpose space with 1,300 SF additional support spaces and a 1,500 SF covered portal area.
Completed: 2015
Awards: AIA Albuquerque (Unbuilt) Merit Award 2014
Photography: Kirk Gittings
Project Description:
"The pavilion is an excellent addition to the first-rate facilities and services that the Balloon Fiesta Park has to offer... Balloon Fiesta Park is our city's largest park and the location of the leading tourism draw in the State of New Mexico." - Mayor Richard Berry
The Albuquerque International Balloon Fiesta is New Mexico's largest tourist event attracting over three quarters of a million visitors to its nine-day annual event. Emerging from the development of a Conceptual Master Plan for Balloon Fiesta Park, the Sid Cutter Pilots' Pavilion creates a year round multi-purpose facility as well as an activity hub during the Fiesta. This is the first permanent public facility to be constructed at the edge of the balloon launch field, linking Balloon Fiesta's Main Street promenade with the launch field, and the existing Balloon Museum to the South.
This pavilion's design is a continuous extension of the park landscape in both its built expression and through how it facilitates views, connectivity and frames experiences within the park. The building design evokes the spirit of flight by alluding to the ascension of a balloon in motion as it lifts off. The building and its surroundings engages the park as the grass launch field extends around the building with panoramic views of the launch field, Sandia Mountains to the east, and the volcanoes to the west.