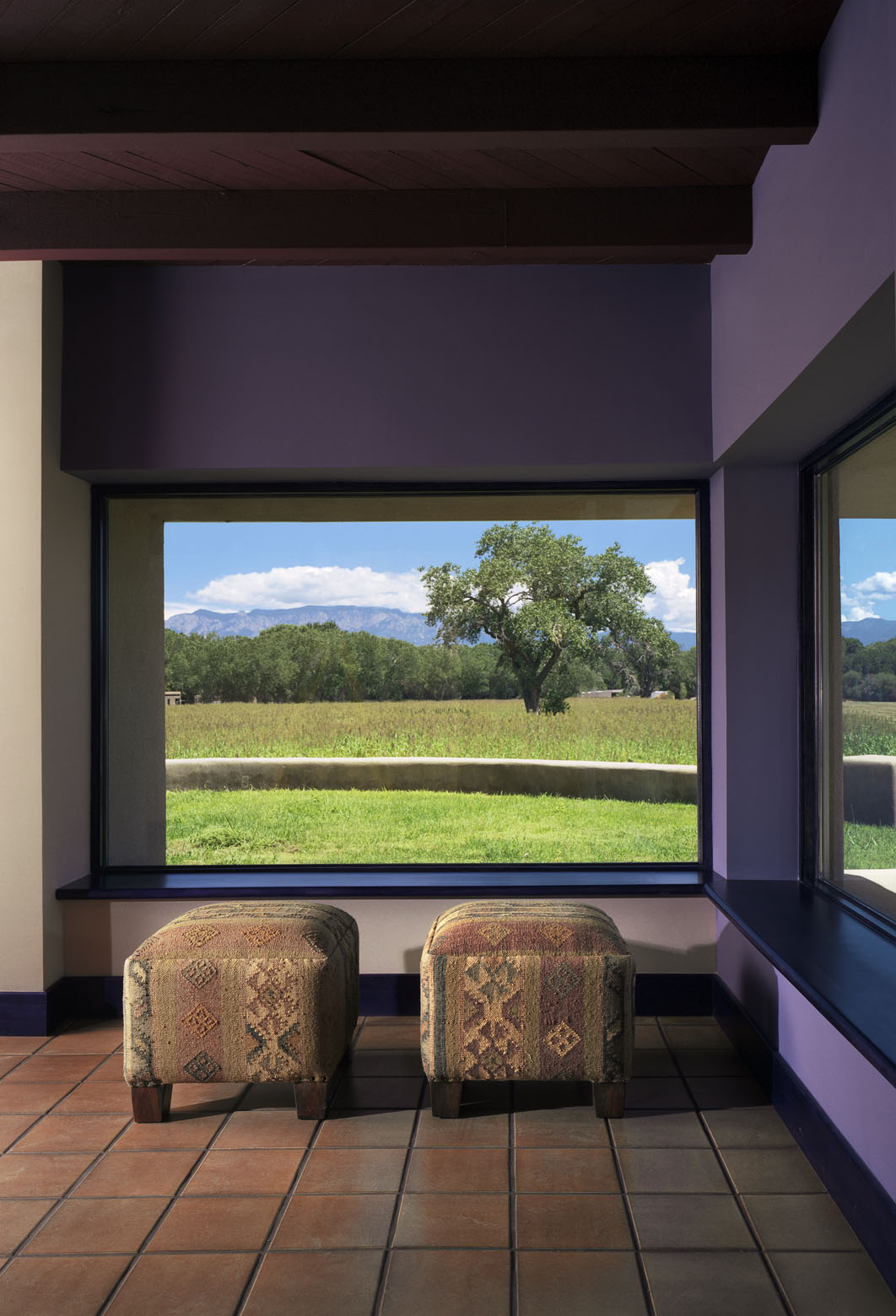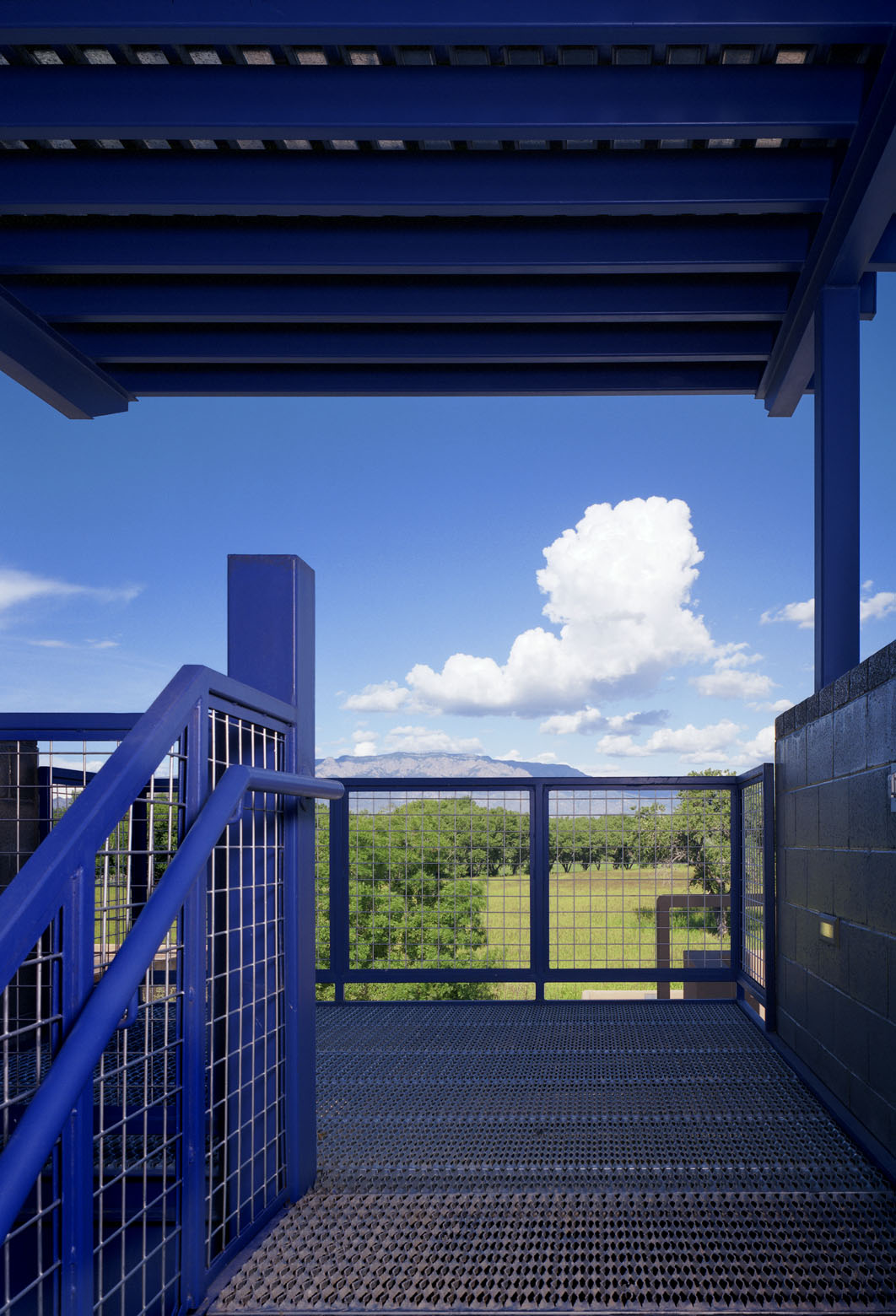 City of Albuquerque Open Space Visitor Center
Location: Albuquerque, New Mexico
Project Info: 7,850 SF. Visitor Center
Completed: 2006
Awards: S.W. Contractor Best Public Project under $10 million 2007.
Photography: Kirk Gittings, Lee Gamelsky
Project Description:
Located on 55 acres adjoining the Rio Grande River Bosque and the Piedras Marcadas Pueblo site, the Visitor Center educates the public about the different open space areas of the Rio Grande Valley and the culture and history of the adjoining pueblo site. The renovation and addition project converted a residence into a public facility. In developing the exhibits, indoor-outdoor connections were developed which extend throughout the story line. The 7,850 SF Visitor Center includes a reception / gift shop, video information room, permanent exhibits rooms, exhibit gallery for changing exhibits and a multi-purpose room. A new entry courtyard with an abstract 3D map of the Rio Grande Valley leads the visitor into the building entry which faces out onto the Bosque and crop field where Canadian geese and sandhill cranes frequently forage. Throughout the building, views are captured to the outside. Interior paint colors and dyed millwork reflect the vibrant colors of the valley.