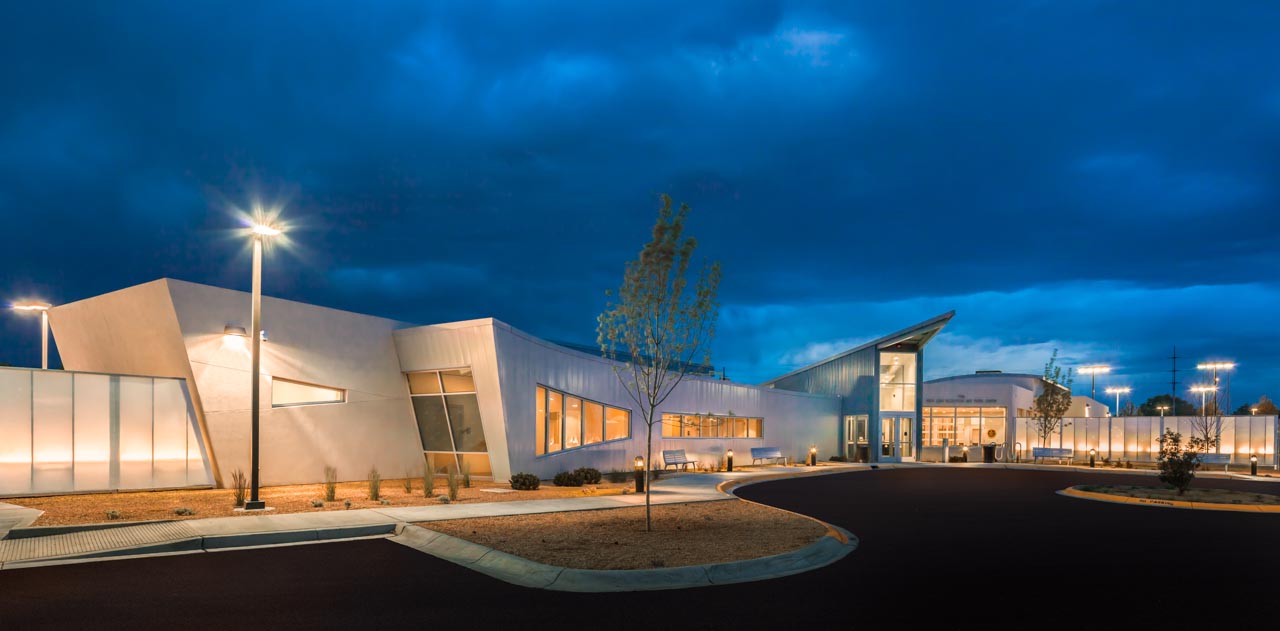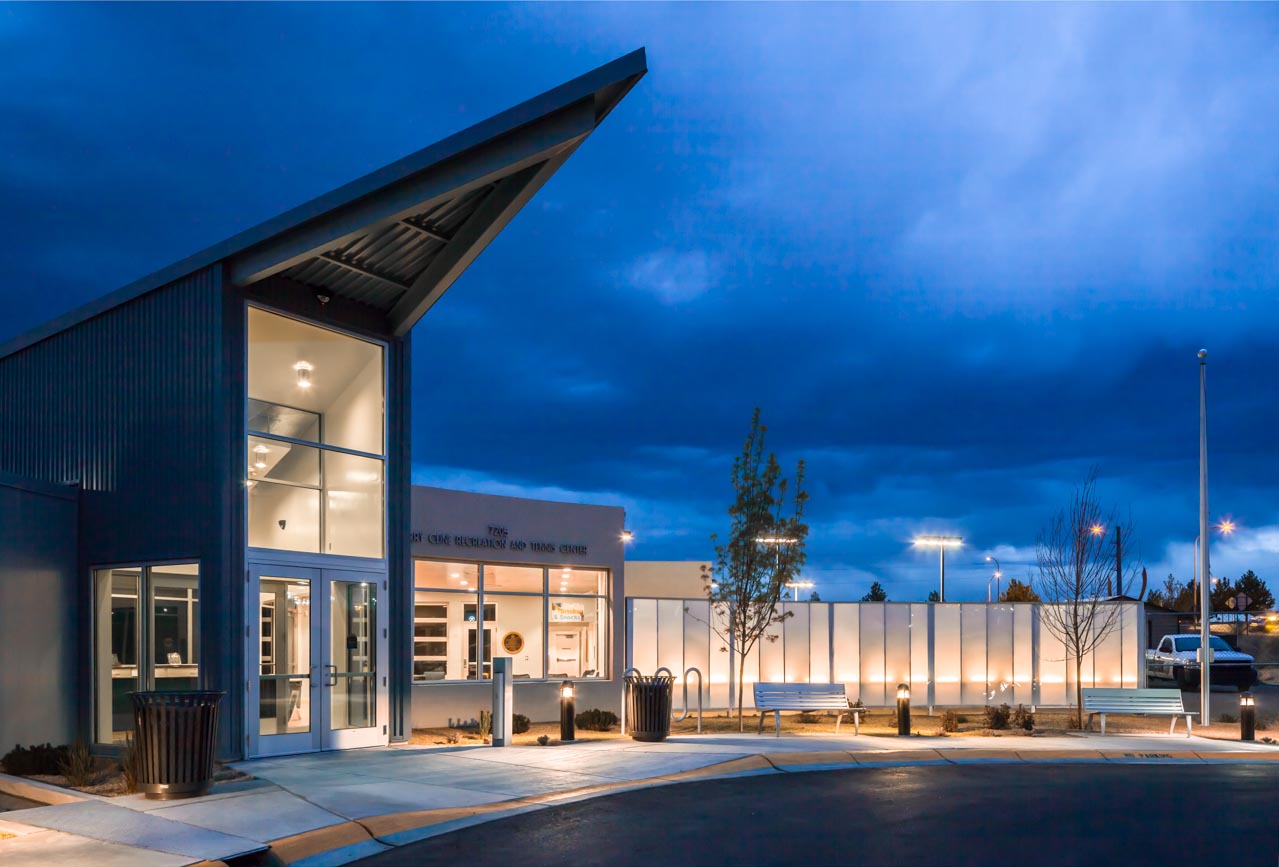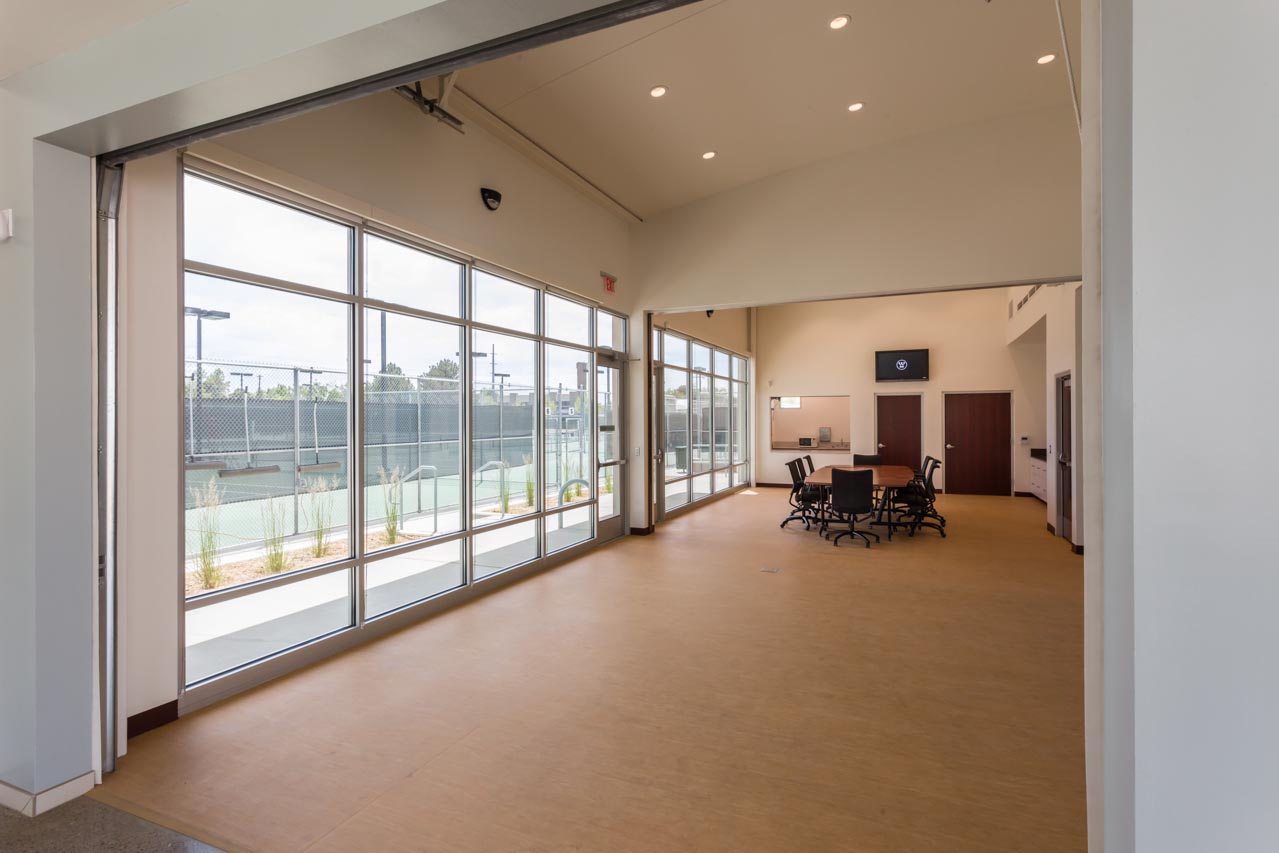 Jerry Cline Recreation and Tennis Center
Location: Albuquerque, New Mexico
Project Info: 7,250 SF. Public Tennis Facility
Completed: 2013
Awards:
Photography: Kirk Gittings
Project Description:
The 7,250 SF Tennis Support Facility and Community Building site is located adjoining a tennis complex. Designed to maximize views of the tennis courts and to create an inviting community space, the facility takes advantage of solar exposure and thoughtful use of fenestration to blend the indoor and outdoor activity spaces. Flanking the centrally located reception area is the community space on one side and the tennis support center on the other. The building's angular and curved forms reflect the movement and motion of tennis play.