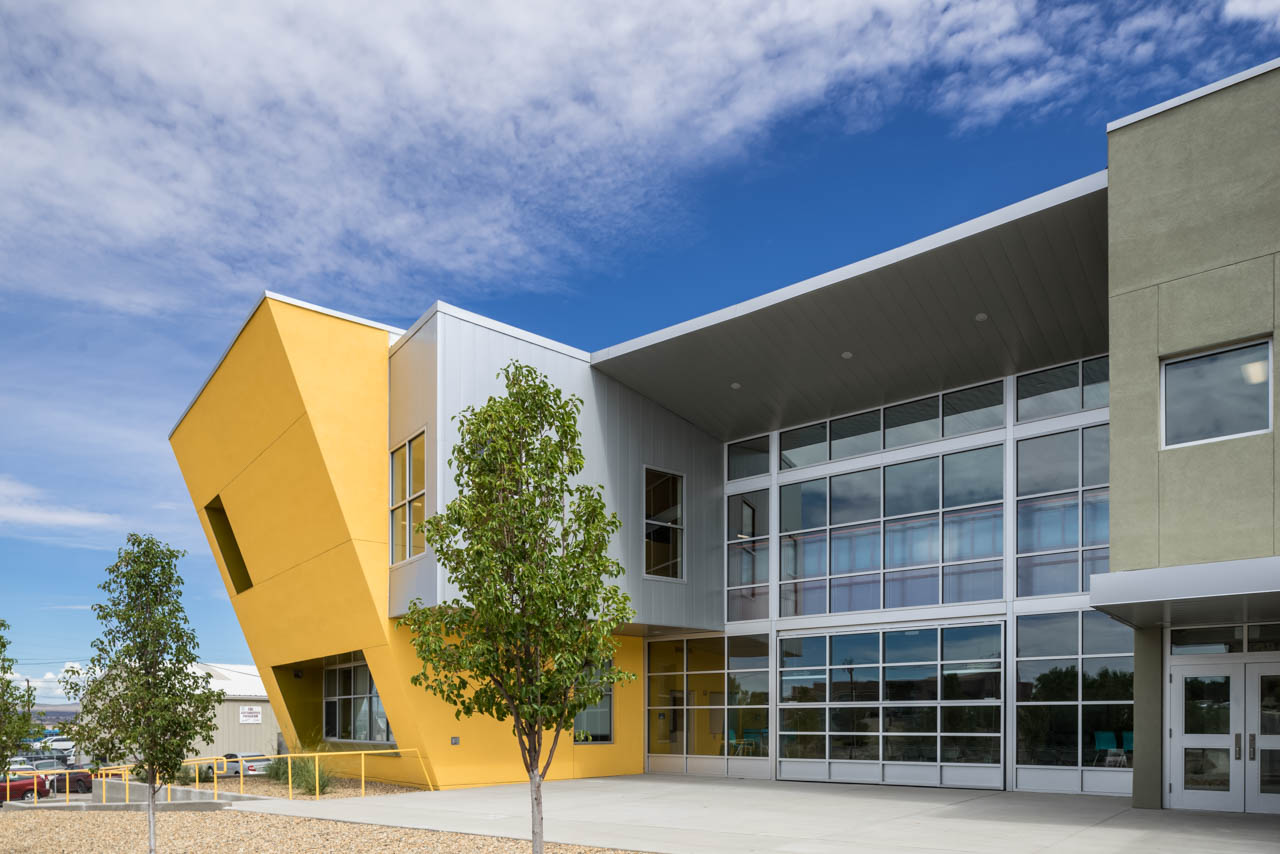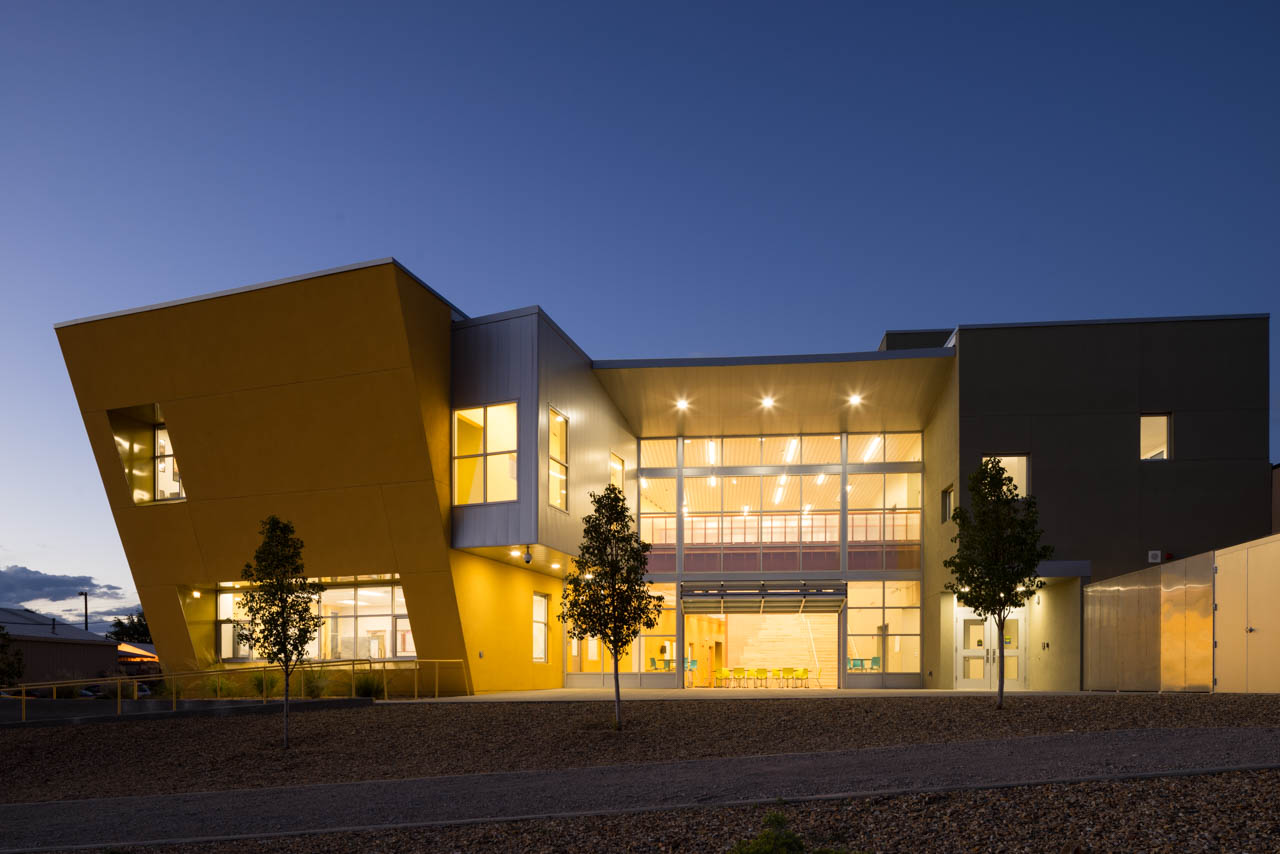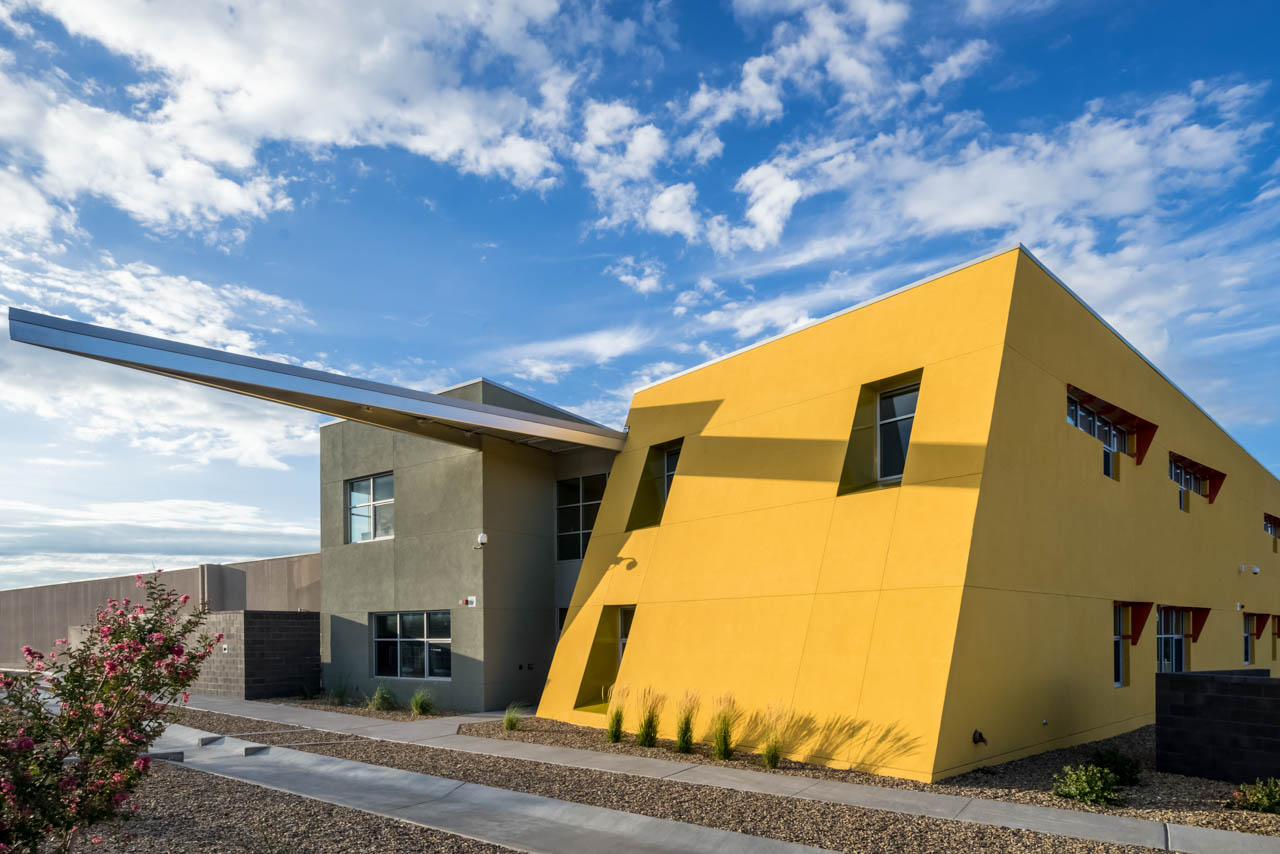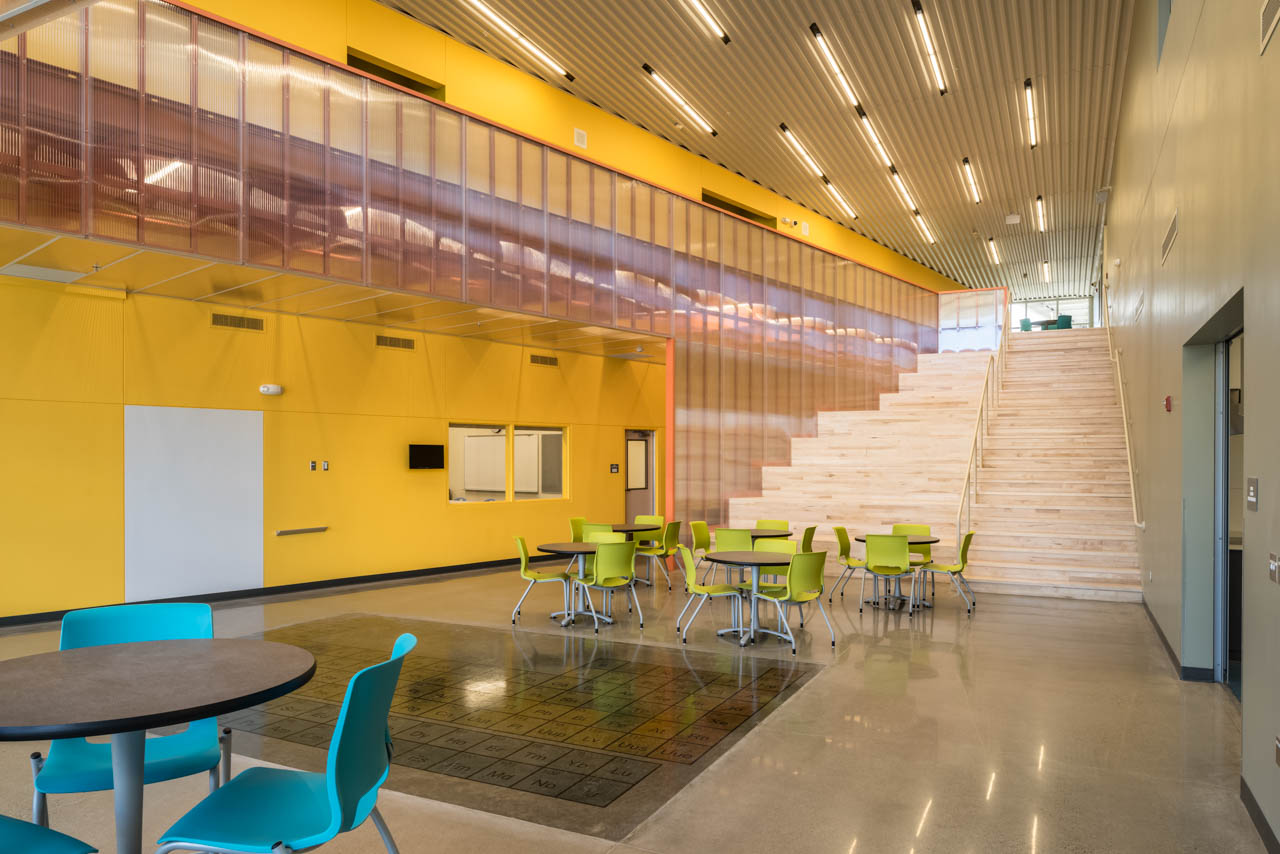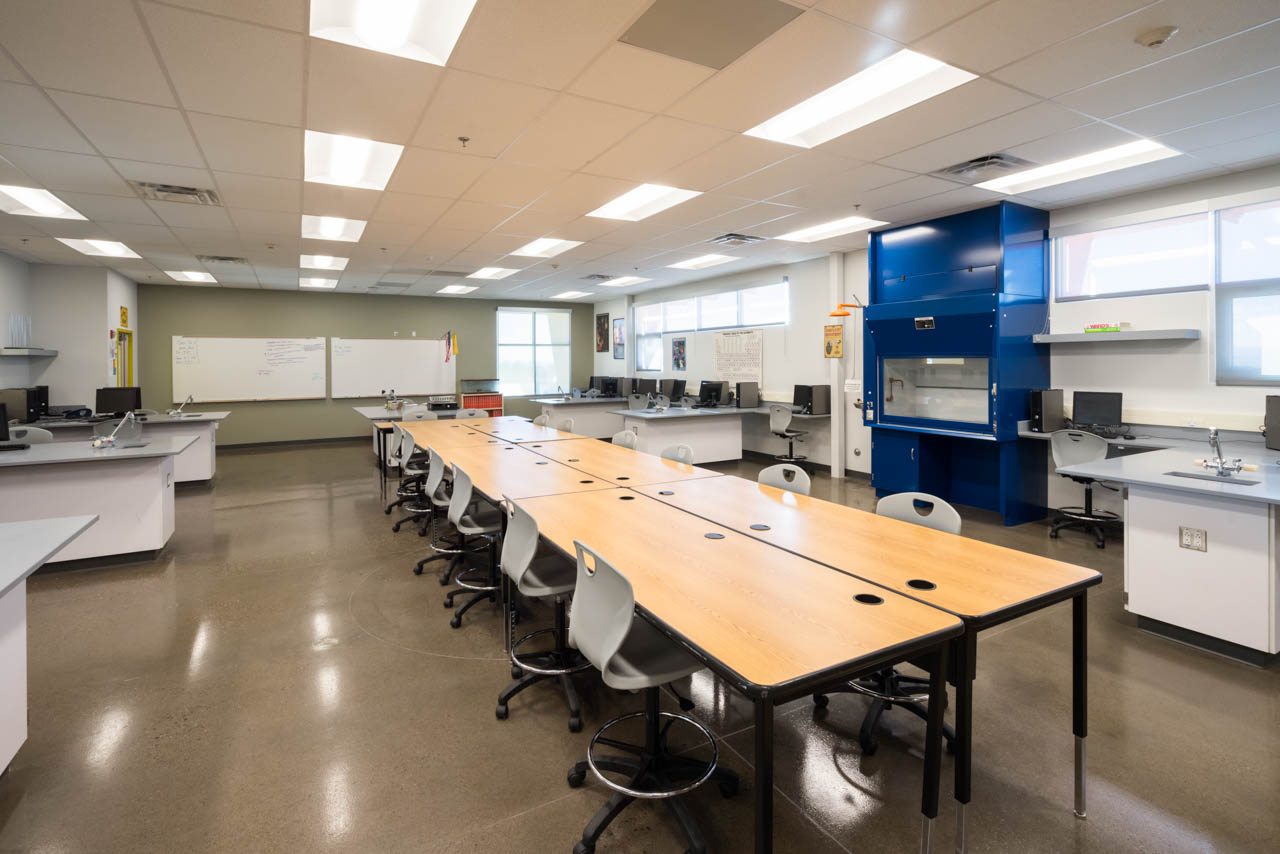 Addition to the Career Enrichment Center and Early College Academy
Location: Albuquerque, New Mexico
Project Info: 2-story 20,000 SF. School addition.
Completed: 2016
Awards: AIA Albuquerque Merit Award, 2017
Photography: Kirk Gittings
Project Description:
The Career Enrichment Center is Albuquerque Public School's premier magnet high school offering AP and college honors courses. Located on a very tight site, the new addition breaks out of the existing school building's box by creating a welcoming, vibrant, and dynamic form. The open and transparent design expresses alternative thinking, interactive learning, and independence. The floor plan and classroom blocks angle outward creating a 2 story commons with a centrally located amphitheatre, opening out onto a covered south plaza. The space of the indoor commons area opens out onto the plaza through a large glass bi-fold door system built seamlessly into the façade, while also bringing in abundant natural light. As the commons area extends back through the building, its roofline projects out over the north entry. The west classroom block is shaded by its canted south wall, creating deep window recesses which are protected from the summer sun. Moving through the building, a deliberate use of translucent polycarbonate panels creates a visual dialogue between the circulation spaces and the commons. The building glows at night. A 160 panel photovoltaic array supplements the building's energy use towards its LEED Silver certification. All light fixtures are LED. A digital monitor located in the commons displays real time weather as transmitted from the roof top weather station, augmenting the students' learning experience.