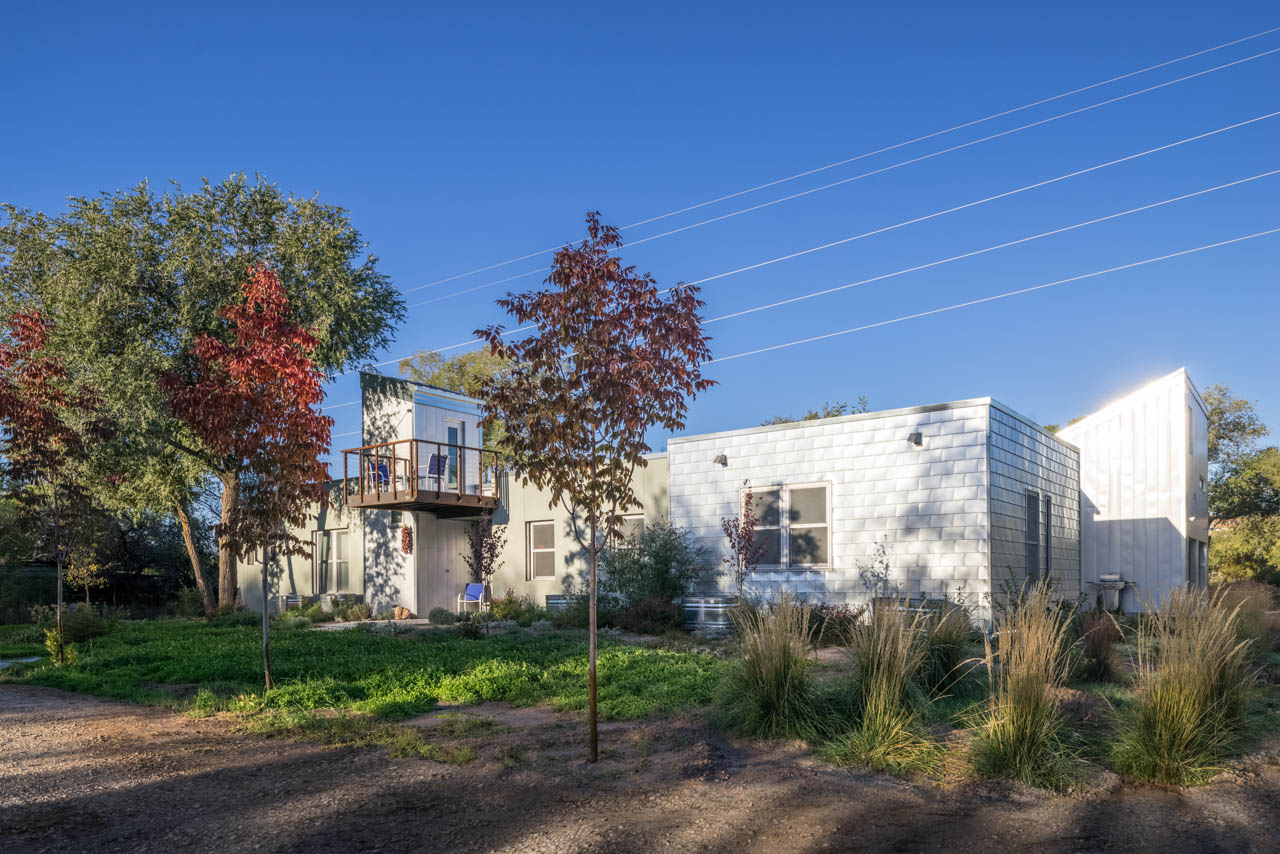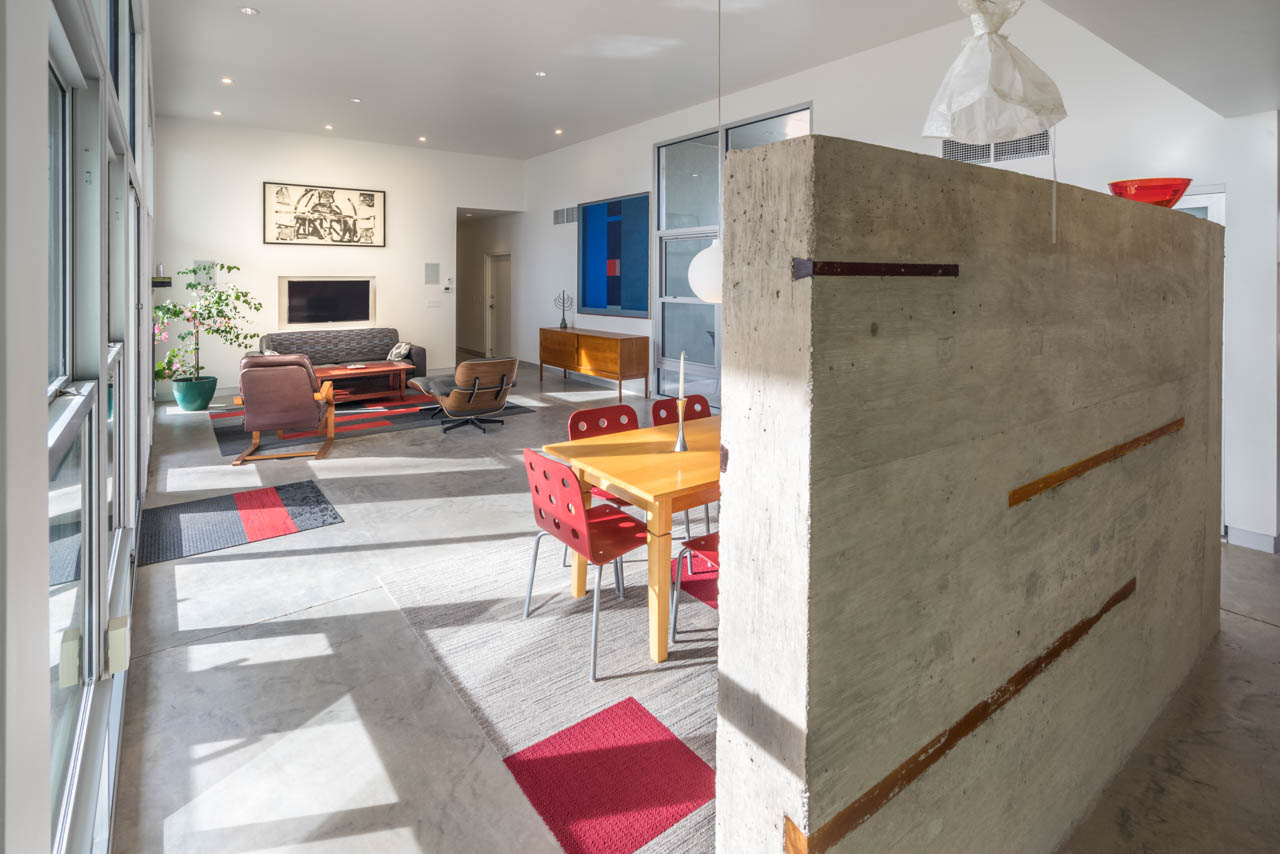 di Rio Residence
Location: Albuquerque, New Mexico
Project Info: 2,540 SF Private Residence
Completed: 2015
Awards:
Photography: Kirk Gittings
Project Description:
The residence responds to the confluence of the site context and the owner's desire to have multiple indoor-outdoor living spaces. A courtyard plan captures the spectacular views of the adjoining orchard and the Rio Grande Bosque. The choreography of the building orientation, design, and landscape materials creates a nexus between indoor and outdoor spaces. Multiple covered patios allow for year round outdoor use. A courtyard lily pond provides additional solar reflectance into the 12' high living space during winter, while the lily pads minimize reflectance during the summer months.
Sustainable features include: high performance glazing with solar control, all LED light fixtures, rainwater harvesting, energy efficient hvac, PV panels which produce more electricity than consumed, and natural ventilation through the stair tower.
Materials are used in their natural state: hard troweled concrete floors, cast in place concrete with stained wood inserts in the interior wall, and concrete walls at the shower, sauna, and greenhouse.